Marketing Agency that Drives Results
Never take NO for an answer.
Providing Marketing Solutions Since 2017
Annexal is a technology solution provider that provides end-to-end solutions for Digital Marketing and Website Development. We are a one for all solution company that offers services like Website Development (work on CMS like WordPress, Magento, Squarespace, Joomla, etc), Digital Marketing (SEO, Google Adwords, Facebook ads, LinkedIn and Twitter marketing) We have worked with a number of brands and companies and also helped startups grow their brand into an established and reputed business.
We have been in this field for more than 5 years and throughout our journey, our main focus has always been to offer quality services. We believe that quality is the only thing that keeps any company or service going on in the long run. Our dedication and consistency has earned us the Top-rated badge and we will always strive to move further keeping our goals and values and make sure that they are never compromised at any cost.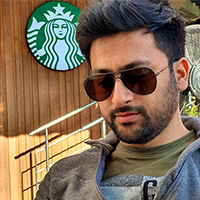 Web Development & SEO Specialist